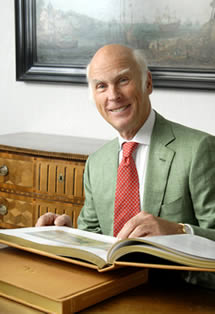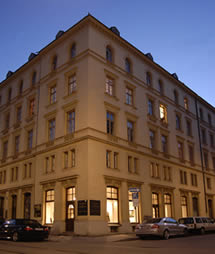 The Xaver Scheidwimmer Gallery in Munich is a family-owned art and antiques business founded in 1898. Since 1970 it has been run by Oskar Scheidwimmer, from the third generation of the founding family. A recognised expert on Dutch and Flemish painting of the 17th century, Oskar Scheidwimmer was for many years chairman of the Bavarian association of art and antiques dealers and also served as president of the national federation.
Many important works of art have passed through the hands of the Scheidwimmer Gallery. Back in 1916 the famous 'Rosenstrauch Madonna' from the early 14th century was sold to the Bavarian National Museum in Munich. Other important paintings handled by the gallery are now to be found in the Louvre in Paris, the National Museum of Western Art in Tokyo, the Germanisches Nationalmuseum in Nuremberg, the Alte Pinakothek in Munich, the Staatliche Museen in Berlin, the Staatsgalerie in Stuttgart and in the Kunsthalle in Karlsruhe.
In the past and through to this day, the Scheidwimmer Gallery has been involved in building up famous private collections, such as that of Georg Schäfer of Schweinfurt and the collection of Dr Günther Henle of Duisburg. Important works in the Thyssen-Bornemisza Collection and the Samuel H. Kress Collection (Washington D.C.) came from the Scheidwimmer Gallery.
Today the Scheidwimmer Gallery specialises in 17th-century Dutch and Flemish painting, but also important Italian, Spanish and French old masters. 19th-century painting is a further interest.
At its premises in Barer Strasse 3 in Munich, the gallery presents an ever-changing display of attractive paintings and sculptures. It advises clients on the sale or purchase of fine works of art and is always interested in buying such pieces.
For decades the Scheidwimmer Gallery has exhibited at the international art and antiques fair TEFAF Maastricht and at the Kunst-Messe in its home city of Munich.